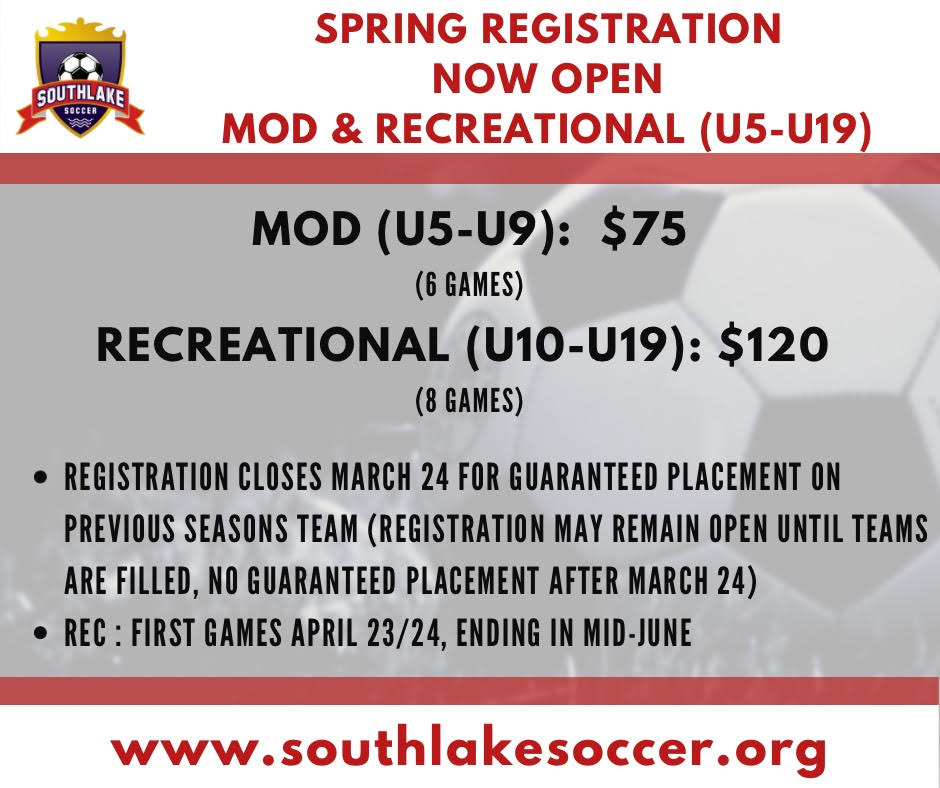 Spring MOD and Recreational Registration Open!
The Southlake spring MOD and recreational season starts in mid-April and runs through mid-June.
The youngest ages play 6 games and 8 games are played for U9-U19.
Registration opens January 15th up until March 24th.  After March 24th, there are no guaranteed placements on teams.
The registration fee is $75 for U5-U9, $120 for U10-U19.
Especially for new players, spring season is a great time to get started because it's more relaxed and developmental than fall season.
For all spring programs, visit us at
www.southlakesoccer.org
to register your child today. Registration questions should be directed to our registrar, Abby Ruelas (southlakeregistrar@gmail.com).